HYT is your one-stop solutions provider to enable Malaysian businesses to kickstart their sales growth in China and leverage on the 840 million e-commerce users in the market.
Fast customs product filing, customs clearance, lower import taxes are the main drivers for successful eCommerce localisation.
HYT will advise and consult you about the most suitable import and distribution strategy, develop integrations for cross border payment gateways, third party logistics and customs clearing.
Trademark Registration
The first step when entering China is to register all trademarks intellectual properties for your brand, as China administers a "First to file" instead of a "First to use" system.
HYT can assist with document preparation and application for Malaysian businesses. We will provide an application receipt within 7 days of documentation and monitor your trademark application for acceptance and announcement by China Trademark Office.
Customs Clearance
Different kinds of products have different customs declaration documents requirements. HYT will assist with preparing the required documentation and customs declarations for submission and review.
CIQ will sample products for testing, inspection and quarantine, to ensure that the products meet the requirements of China's safety and quality standards. This includes Chinese labeling on the products. Once inspection is cleared, import tariffs and clearance fees have been made, the Customs issues a customs clearance form for products, and the products are allowed to be shipped out of the customs supervision warehouse.
Cross border Consultation
A key to exporting products to China is the process of filing and clearing products at customs. For a smooth process and to avoid your products getting stuck at the customs, you need to apply for a CIQ declaration beforehand.
The China Inspection and Quarantine (CIQ) operating directly under The General Administration of Quality Supervision, Inspection and Quarantine (AQSIQ), is one of the major quality management authorities in China.
Our local team of China experts will advise you on setting up a cross border strategy to export to China. We will counsel you on the documents, licenses and declarations needed, as well as CIQ regulation updates. We provide insights into the latest market developments, customs regulations and distribution options.
Logistics
HYT then transports your products to our own warehouse, ready for domestic transportation. HYT has an extensive distribution network to key cities in China, allowing your brand to penetrate major locations to reach your target audience. We also provide warehouse and logistics facilities for special cargo such as bulky or premium products. Our local team of China experts can advise on value-added services that will reliably get your products across China.
Omni-channel E-commerce Marketplaces
HYT helps you sell in China by listing your products on the most popular cross border marketplace platforms.
Tmall Global has been recognized as a leading platform aiming to cooperate with the world's top brands, offering high-quality items to customers. The platform intends to cater to China's high-end consumers while answering their growing desire for high-end products and leveraging their increasing purchasing power.
JD Worldwide is part of JD.com, China's largest B2C online marketplace with over 500 million user database. HYT has established the first Malaysia Halal Pavilion on JD.com to showcase Malaysian halal brands and products to the nearly 1 billion internet users in China.
Pinduoduo.com is China's most innovative force in e-commerce. It's an e-commerce platform that offers a wide range of products from daily groceries to home appliances. Pinduoduo's twist lies in its integration of social components into the traditional online shopping process, which the company describes as the "team purchase" model.
By sharing Pinduoduo's product information on social networks such as WeChat and QQ, users can invite their contacts to form a shopping team to get a lower price for their purchase. The mechanism keeps the users motivated and better hooked for a more interactive and dynamic shopping experience. The platform's bulk-selling model easily creates huge orders for the sellers.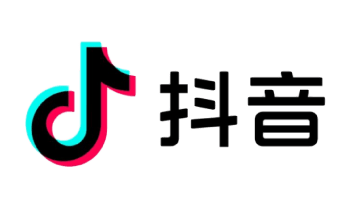 Now that your products are listed on China's major e-commerce platforms, you need to make it easy for online users to find your products and convert them to be customers. HYT's local marketing team is based in key cities in China and has extensive experience and expertise in e-commerce marketing.
Our local team can assist in developing and implementing a comprehensive marketing strategy to build strong brand awareness.
We help you establish a strong brand presence and generate awareness, leads and sales through Chinese social media, forums, influencers and search engines. Our comprehensive cross border solutions are integrated with e-commerce marketing for a seamless campaign.Through data-driven audience targeting, data analysis and tracking, we help you boost sales in China and build your brand presence.
START SELLING TO ASIA TODAY